Discography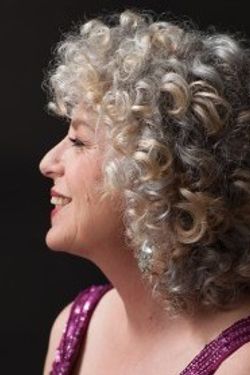 Linda has recorded 3 CDs to date. Click on each title for details, track listings, band personnel and how to buy it. Also, a couple of songs from each CD is playable in the Jukebox, on each page of this website ... 
"Easy Come, Easy Go - the music of Johnny Green" - released 2014. Produced & arranged by Linda Kosut & jazz pianist Mike Greensill, this 17-song CD includes "Body And Soul" [lyrics: Edward Heyman] ... the #1 song on the Jazz Standard Charts, 80+ years after it was released. 
"Long As You're Living - the songs & poetry of Oscar Brown Jr." - released in 2007, Linda was awarded Backstage Magazine's 2008 Bistro Award - the BMI Award for Outstanding Recording. Kosut brings the music, lyrics and spirit of singer/songwriter Oscar Brown, Jr., wonderfully to life. 
"Life is but a dream..." - 2002 release. A collection of songs from folk-rock to jazz standards which show off Linda's styling, phrasing and emotional connection to the lyrics. A CD you can't help but listen to again and again.