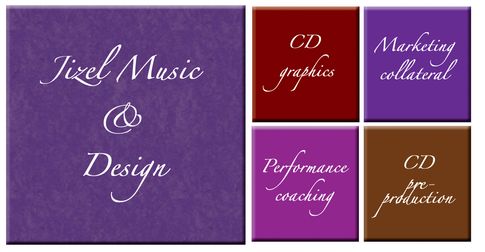 ... Jizel Music & Design ... 
Singers' Performance Coaching
design of CDs & Marketing Material
* * * * *
Offering classes, workshops & coaching options for singers.  We strive to create new programs and collaborations with experts in their fields.  Our programs include performance technique coaching, singers' showcase productions, learning to record, social marketing seminars, CD pre-production, etc. 
We also offer design services for the singing artist, performer and performing arts organizations, i.e., CD jacket design, flyers, posters, postcards, business cards.